as an independent consultant, i get to work on lots of different projects, in different organizational structures. the scope of assignment changes, but my approach is consistent: first understand the organizational objectives, and then review the market, the target, the customer, and the competition in order to develop a strategy that works. then i develop the implementation materials and measurement tools to execute the programs.
those who have worked with me know that i often refer to my work as "corporate therapy" because i facilitate people talking to one another to ensure there is alignment across the organization about what we are doing, and why we are doing it. i play well in other people's sandboxes, and always look at budgets as an owner: if we are going to spend money, how will we know it is money well spent?
below are some projects i have worked on.
Ideal Warehouse Innovations
Ideal Warehouse Innovations is a project about not only re-branding a company (formerly known as Frommelt Industries of Canada), but also re-positioning it from a manufacturer of unbranded warehouse safety equipment, to a leading expert in Employee Safety equipment for industrial applications.
The key to the positioning exercise, and the Sales and Marketing Strategy that came from it, was that companies are heavily invested in the health and safety of their employees, and that savings in lost time and labour due to injury helped with employee relations, government regulation, and company profitability.
The opportunity was that no one else in the category could provide such a broad array of products, and none of the competing brands in standalone categories had the credibility to move from a attribute based platform to a higher order benefit based platform.
In the last five years, we have helped the company re-invent itself, re-name, re-launch, build out the online and tradeshow presence, and build out a mobile sales platform.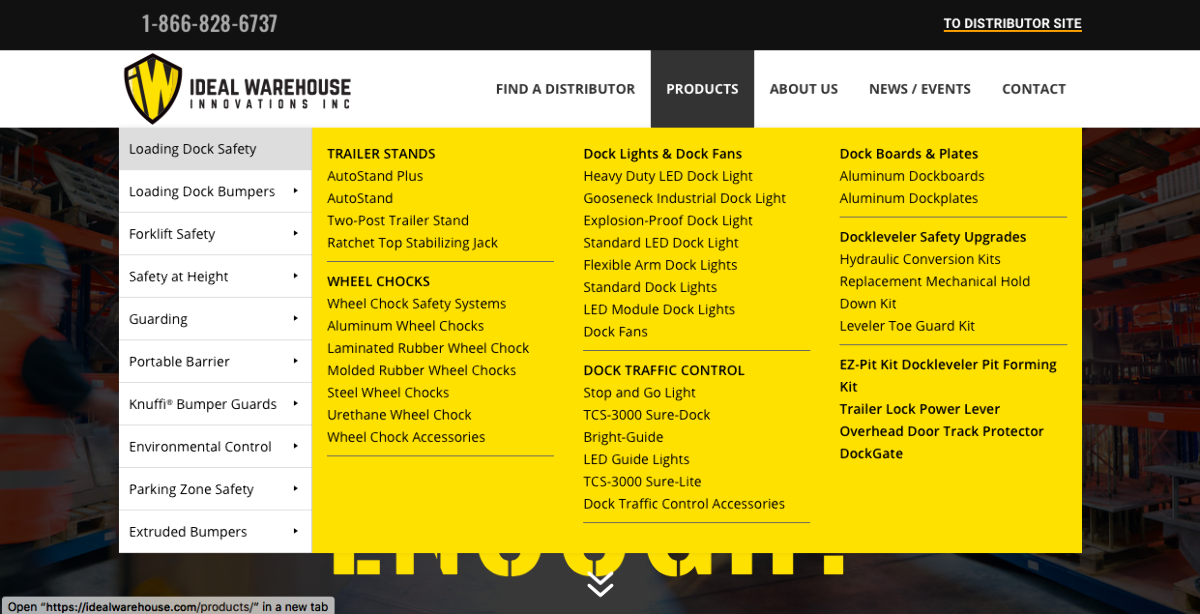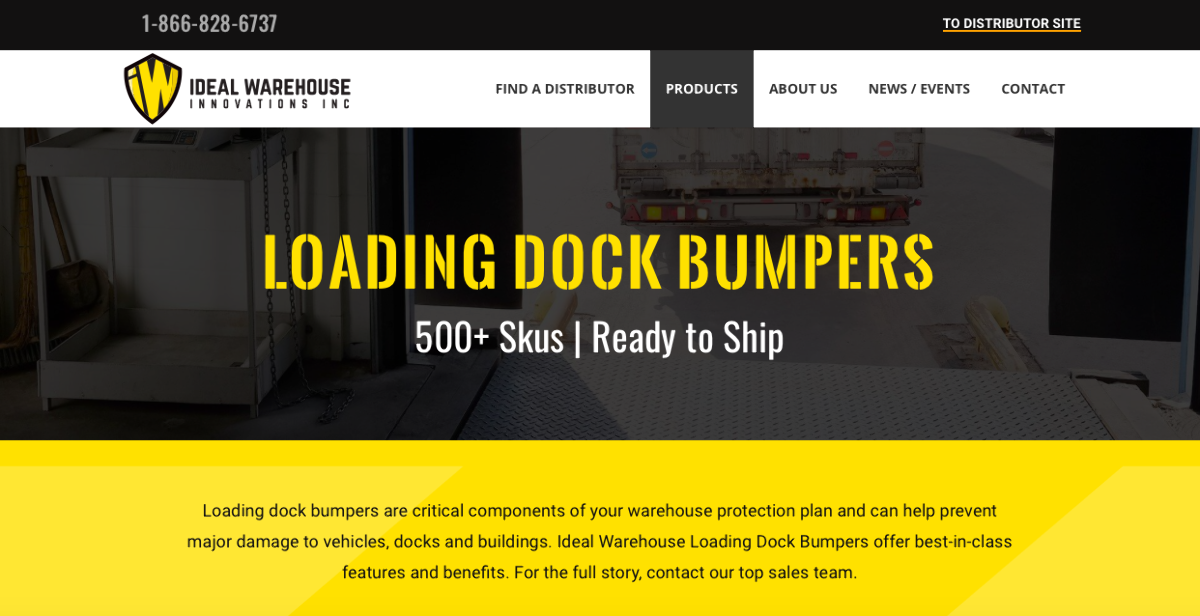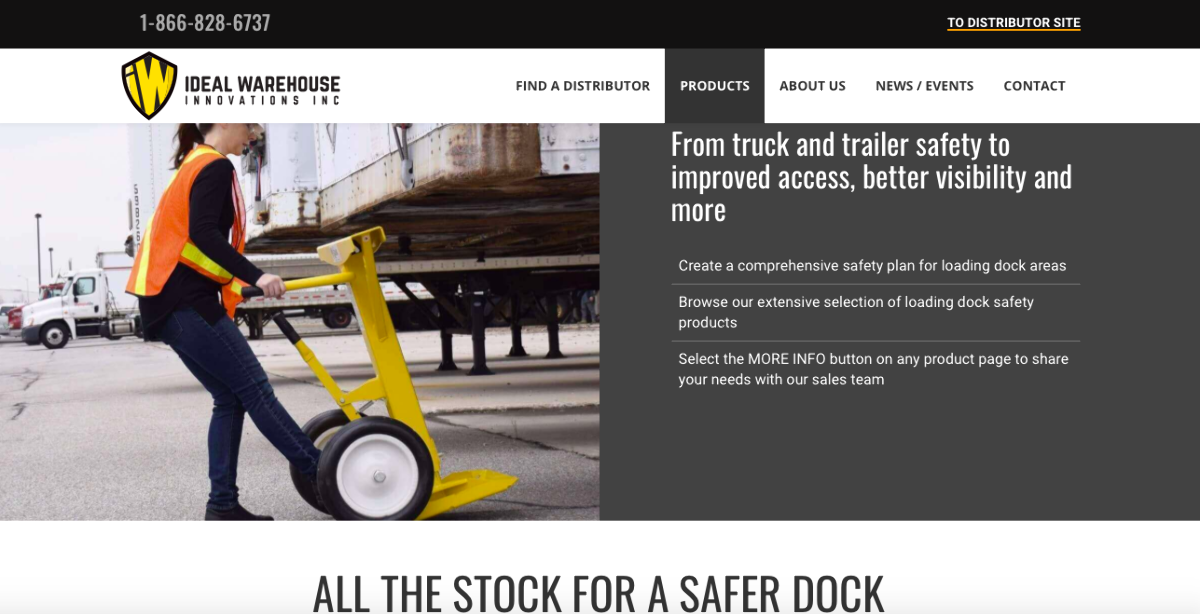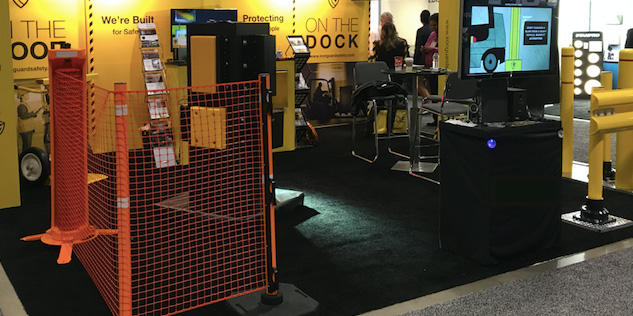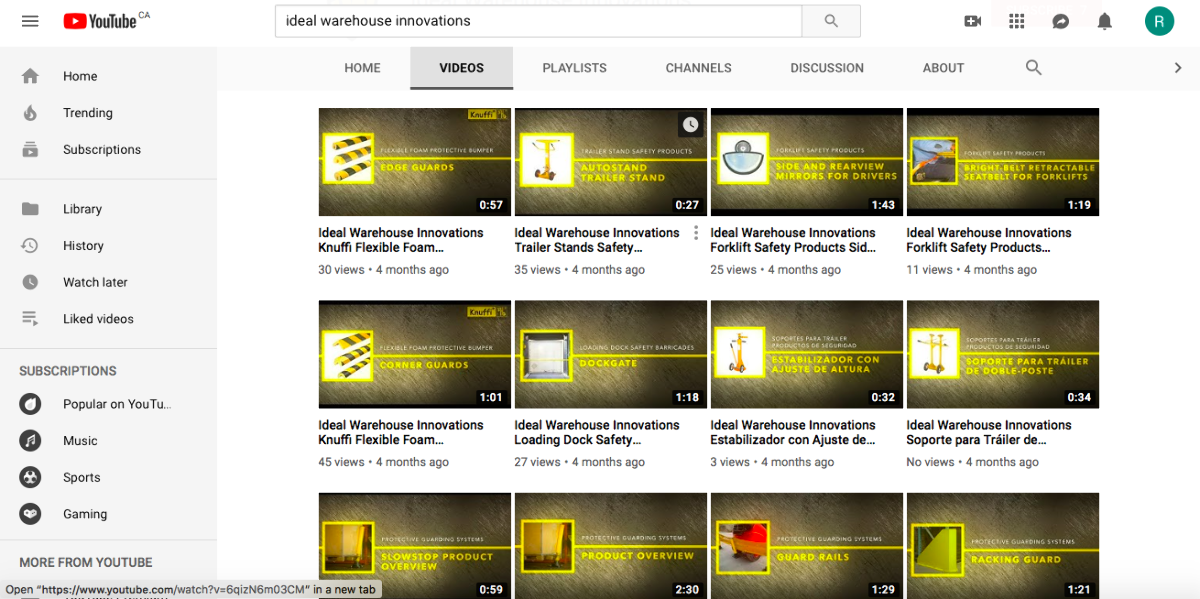 Registered Deposit Brokers Association
The RDBA is the industry group that represents the interests of Financial Institutions and Brokers in the multi-billion dollar Client Name Deposit industry. The challenge for the RDBA is that as both Brokers and purchasers are aging, the association needed to evolve to stay relevant and attract new entrants to the market.
As the Strategic Planner to the Board of Directors, I lead Business Planning and Board Initiatives to modernize the distribution channel and drive incremental growth.
In the three years I have worked on the business, we have repositioned the brand, re-built the website and outbound marketing materials, and re-invigorated the association membership.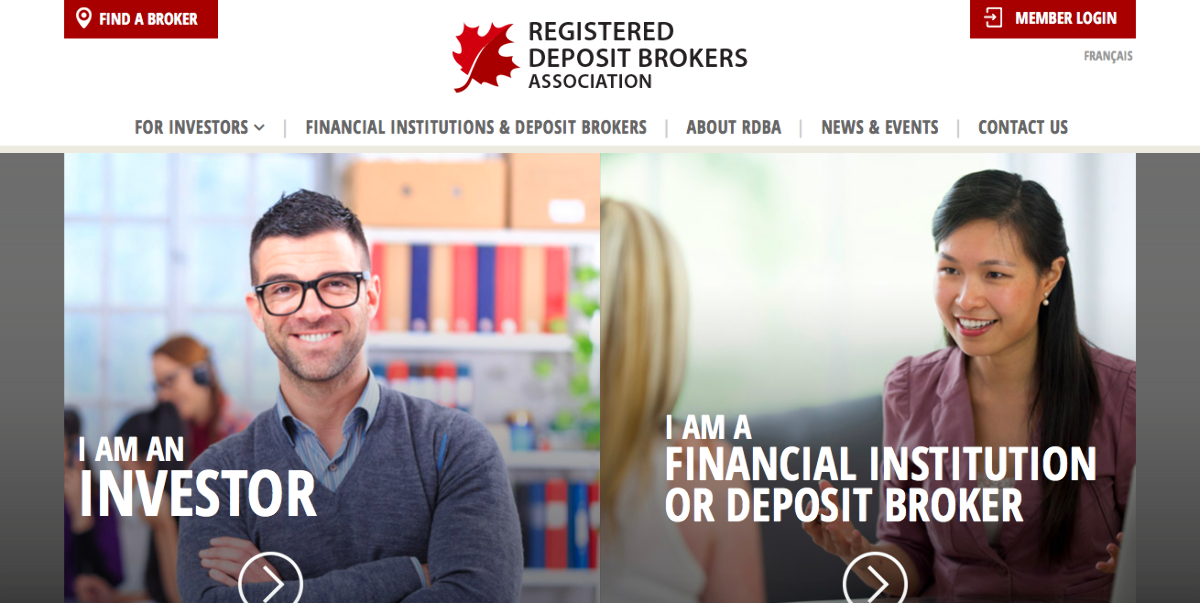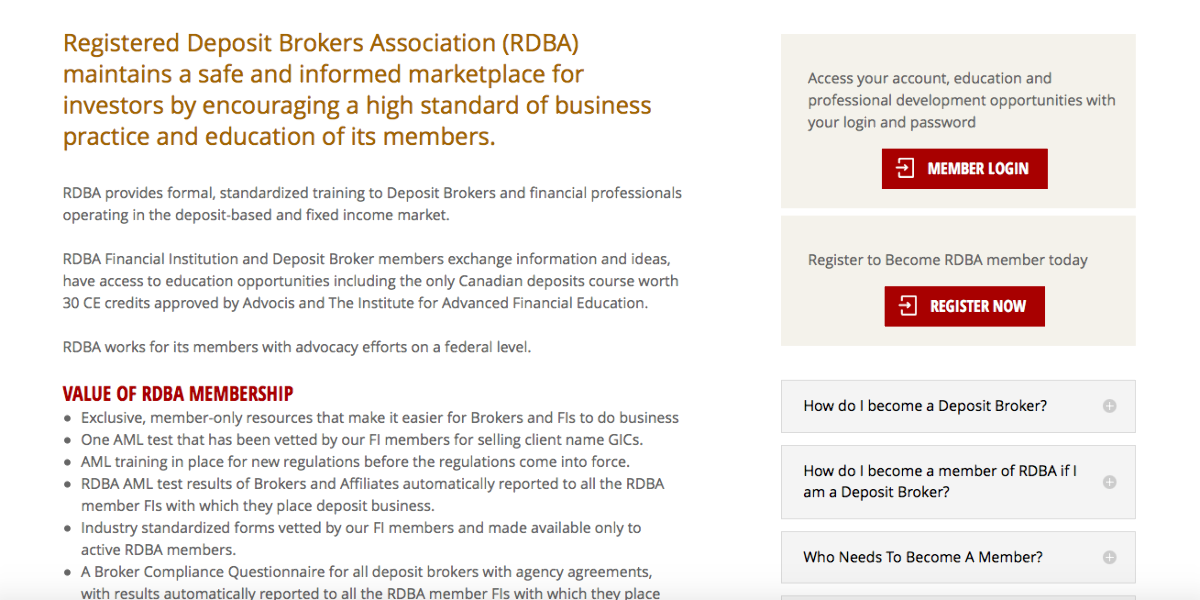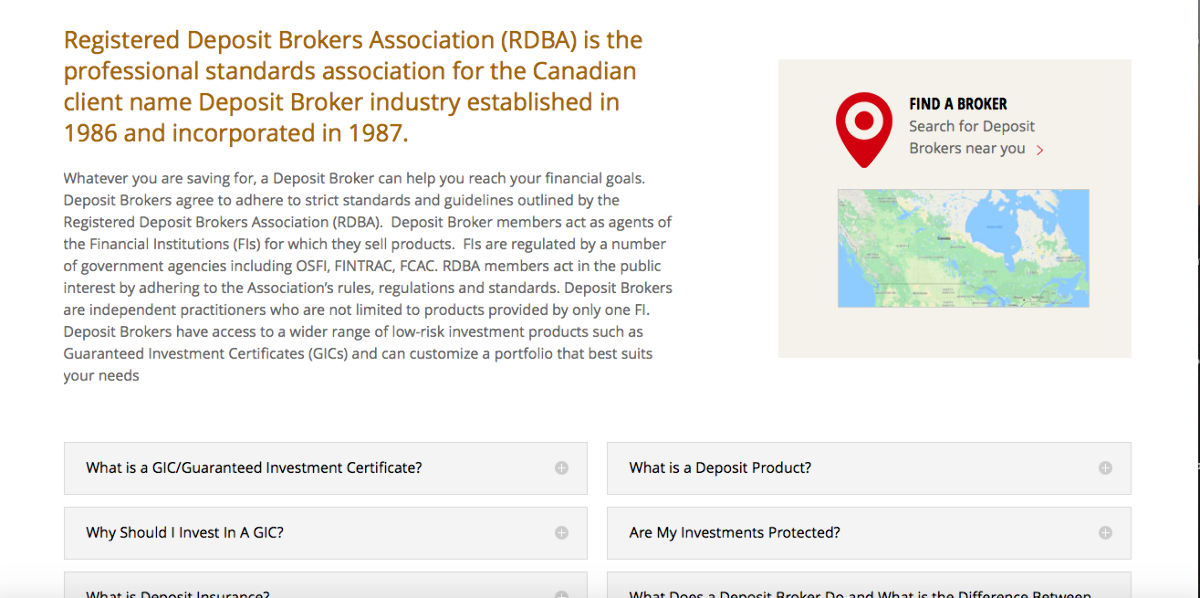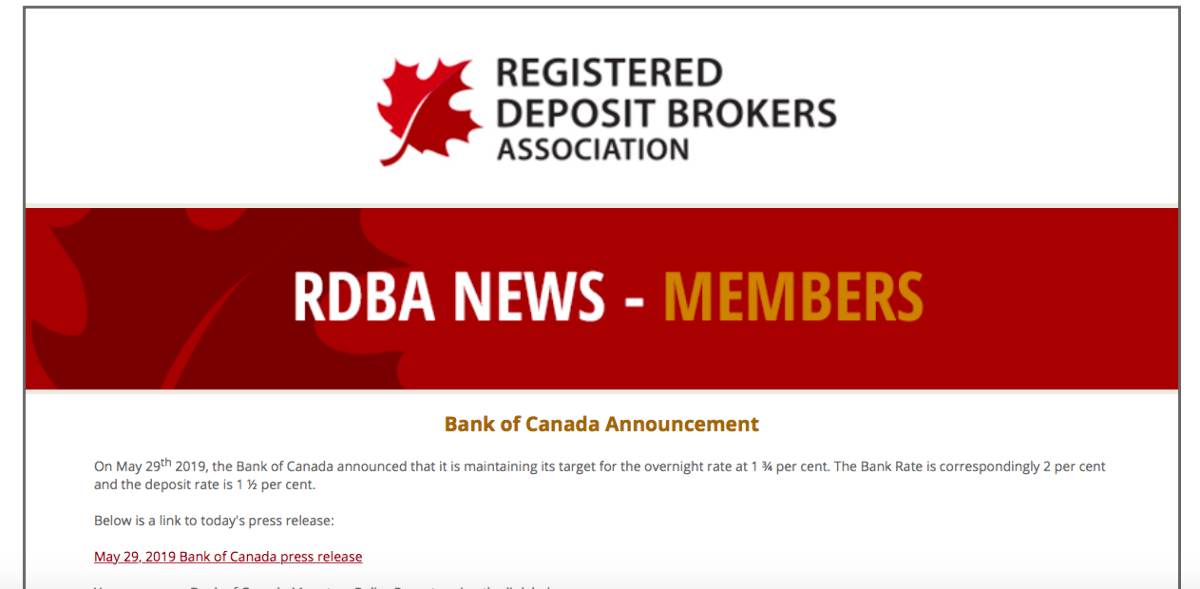 Flat Line Spraybooth Specialists
Flat Line is a distributor of spray booths, frame straighteners, and other equipment sold to collision repair companies. As collision repair equipment is getting more expensive and technological, it is important that Flat Line is seen as a leader in new developments and repair methods, and move to a consultative sales approach.
The task was to develop a business plan to grow sales in a rapidly changing and consolidating industry, and re-position Flat Line as a collision repair technology specialist in order to work with repair businesses to modernize their workflows. This led to the development of a new sales strategy, brand positioning, brand design, online presence and outbound marketing.
In the three years on the business, Flat Line has seen significant growth in both sales and margin.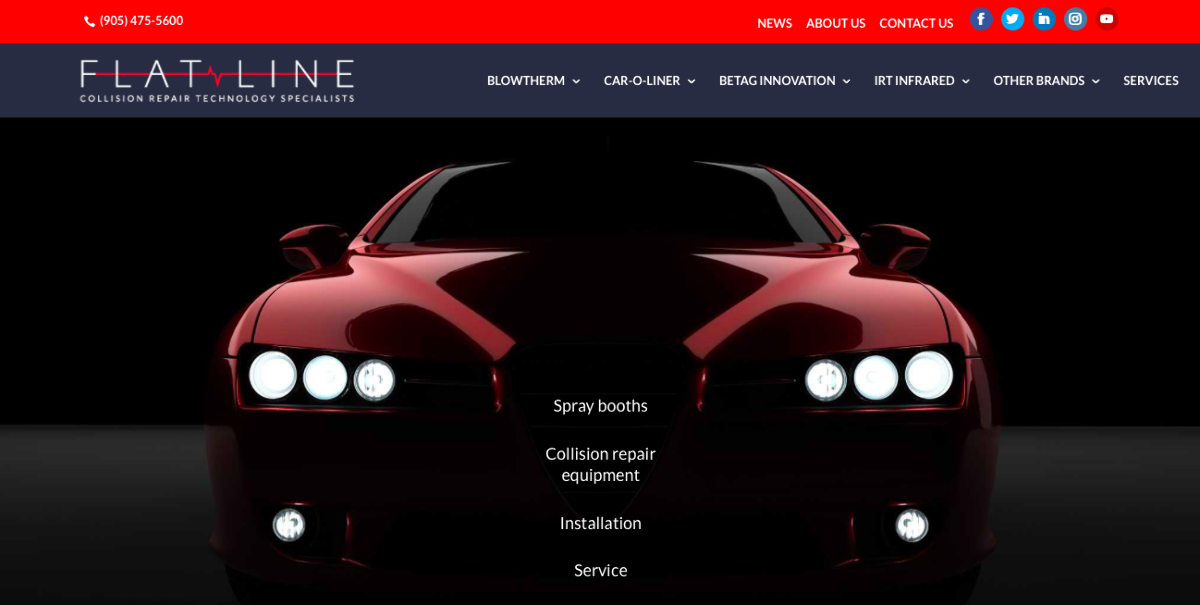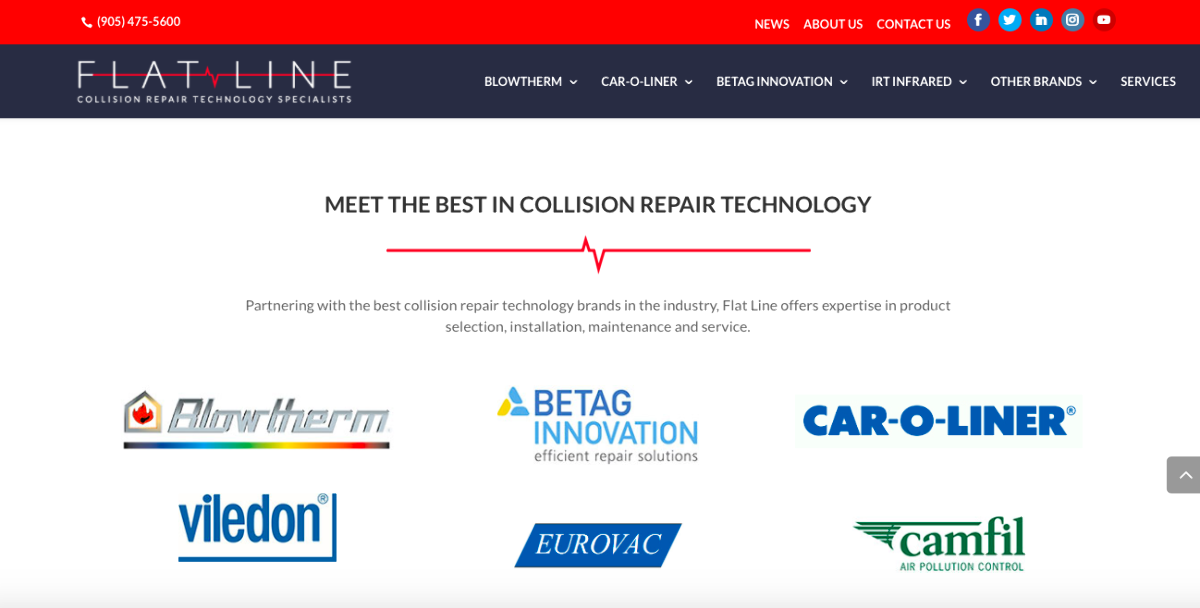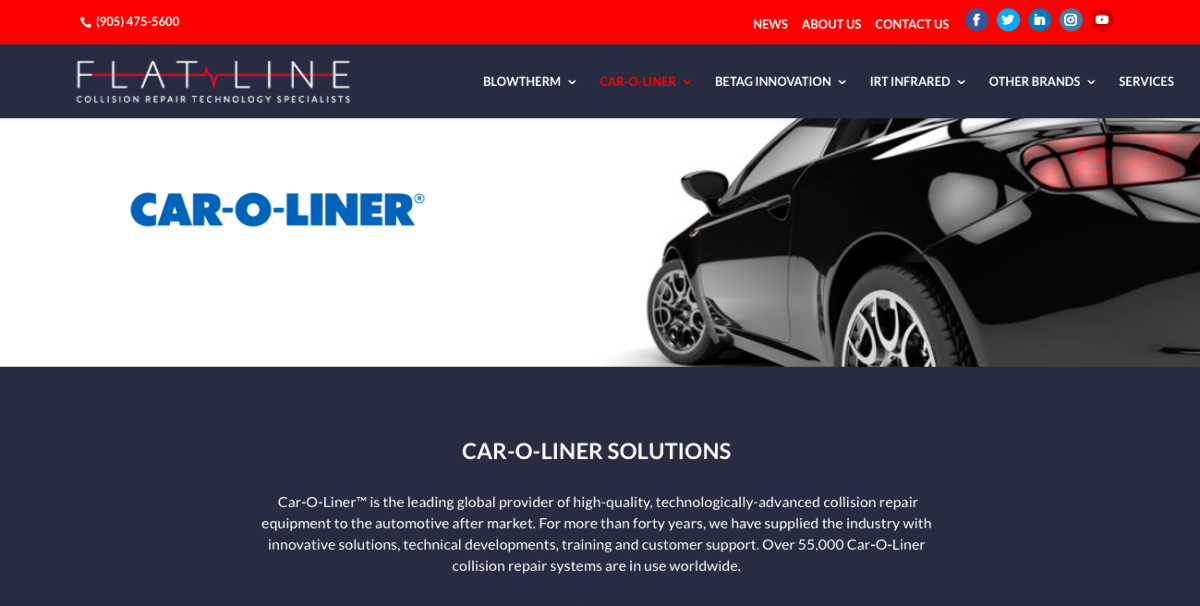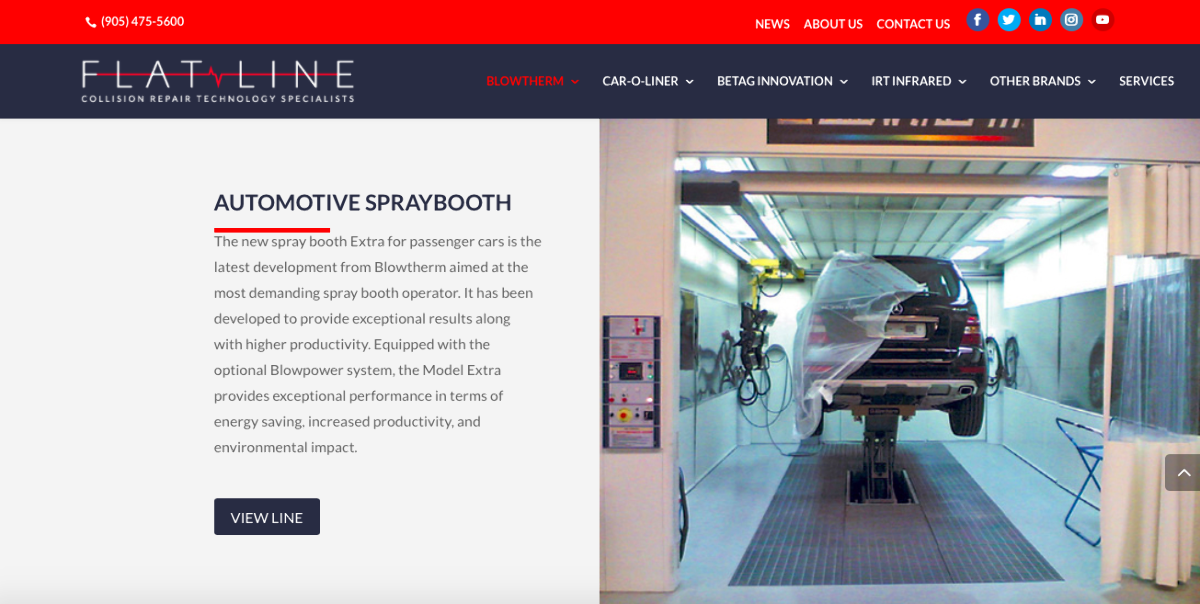 Walkaway Insurance
Walkaway Insurance is a specific insurance sold through car dealerships as part of the closing process, that protects consumers should they lose their job or get sick while they are still paying for their financed vehicle. While a fantastic product that saves people's finances and credit rating if something should happen, it is a complex product, and salespeople don't inherently want to speak about bad things happening when trying to qualify a prospect to commit to a long term financial decision. 
The task was to significantly increase sales penetration from existing dealers. The insight from the strategy sessions was to help the salespeople to be more confident in speaking about Walkaway by positioning the product as a "smart decision for consumers". Since all the cars in Walkaway dealers were protected, the salespeople didn't have to focus on the risk, but could reassure the consumers they were covered if they bought here.
The creative that launched the new positioning was based on the idea that Walkaway cars have a Fairy Godfather that protects the purchaser. In order to be noticeable and memorable, the character was purposely exaggerated. The character was used throughout the trade and consumer launch, including sales person training videos, sales collateral materials, print and online advertising, and on the re-branded website.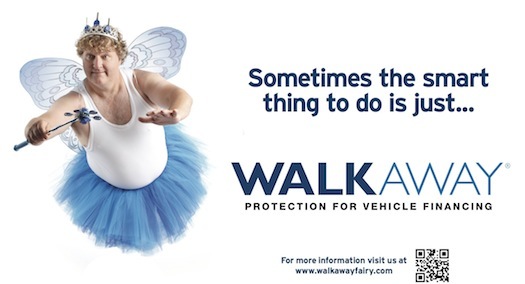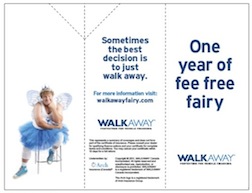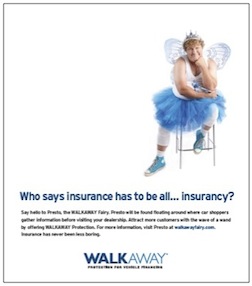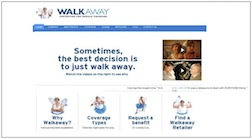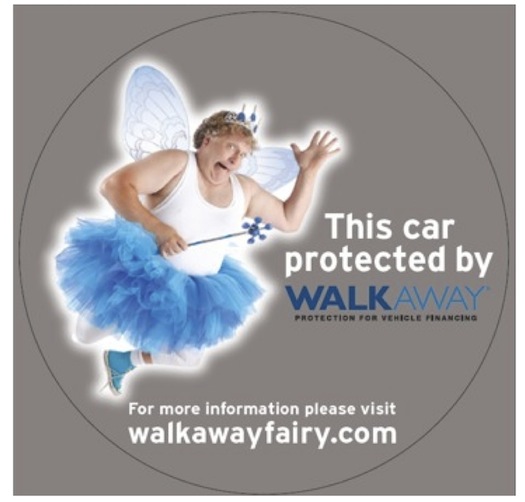 FET Solutions
FET Solutions is a software company in the financial services industry in Nigeria. They wanted to develop an SMS based micro-transaction business to help people who have cell phones but not bank accounts to safely transfer money between locations. The primary targets are families who are geographically separated from one another, but need to send money back and forth for bill payments and expenses.
FET Solutions was not associated with an existing bank network, and needed to develop their own proprietary retail network. Category research, as well as primary research was conducted with prospect users and retailers to determine the optimal service combination: location, scope of product, ease of use, security features, customer experience expectations, as well as the most effective communications channels to launch the service. 
From this research, the brand positioning, marketing communications strategy, and creative materials were developed.
The interesting part about the story is that none of the members of the team, nor the Clients, ever met during the project. The project, from Client briefing through creative delivery was accomplished through internet and phone. The right team, with the right technology, can accomplish any project regardless of distance or time zone.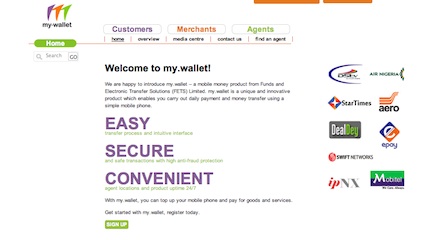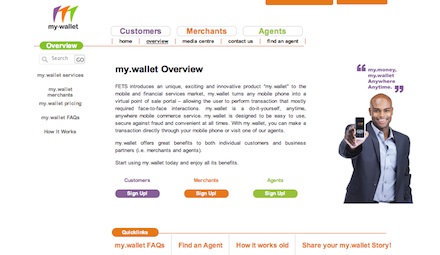 Morris and Morris
Morris and Morris is a second generation law firm that was looking to re-brand, and re-energize with the addition of new partners. While the original partners handled a wide scope of services, the business direction was to specialize in tax services for businesses and entrepreneurs.
We took the senior team through a positioning exercise to identify how they could differentiate their service offering from the other large firms who did tax as an ancillary service for corporate clients. This led to the insight that being a trusted advisor to other generalist law firms that didn't have the specialist competency would be a unique positioning that reinforced the expertise among the partners.
This led to the re-naming, re-branding, and re-launching of Morris Kepes Winters, as well as the marketing, business development, and social marketing strategies to drive growth for the firm.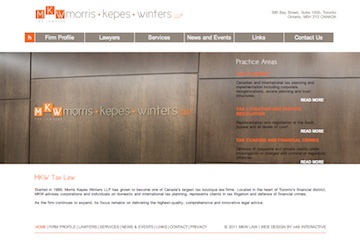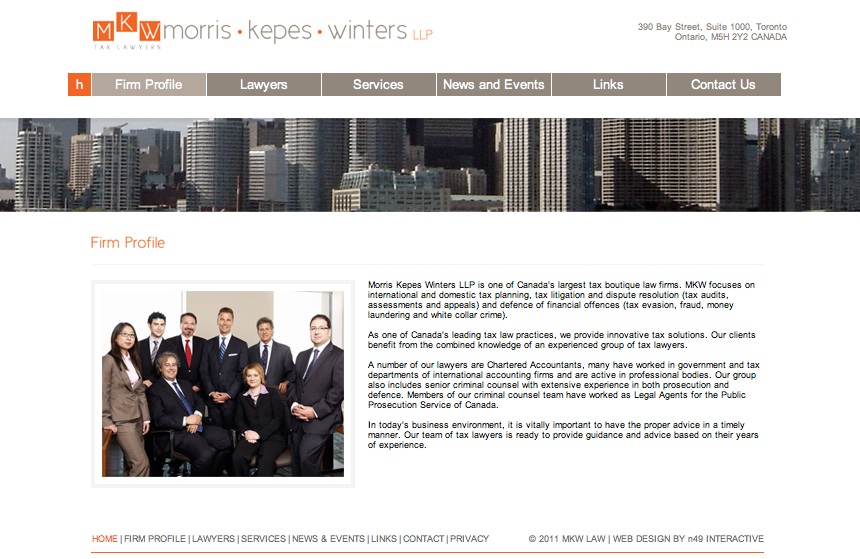 B+H Architects
B+H Architects is an award winning international firm, headquartered in Canada, with high growth opportunities in China, South Asia, and the Middle East. Originally asked to convert the website from Flash to HTML, the project morphed into a new multi-lingual platform and new CMS to allow the fast transfer, downloading, and uploading of large project files and digital assets across the internet and to work well in China. 
Several significant changes were implemented as part of the new strategy including being able to quantify search criteria by market, vertical, category, and associating people and teams with individual projects. Additionally, inbound marketing capability, social marketing functionality, and content updating protocols were all developed to ensure B+H could effectively manage the new site themselves. 
The new site is now one of the leading architecture sites in China, with caching capability to significantly increase local response time, and positions B+H as the Global firm required to drive sales in this dynamic market.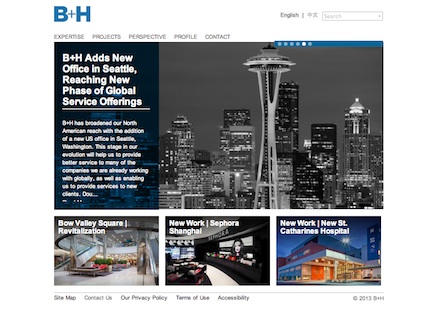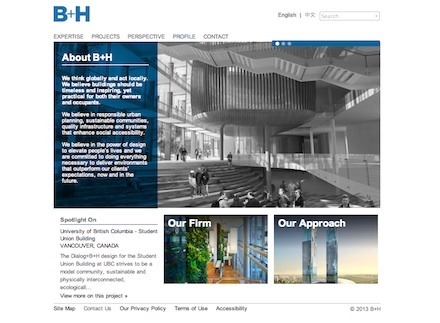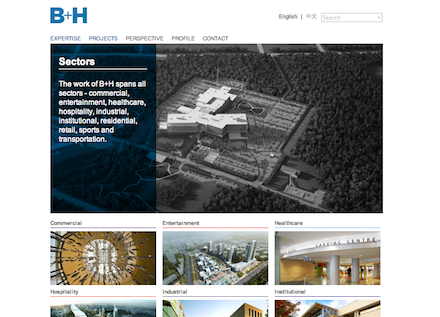 SmartRG
Smart RG is a technology company in the residential gateway market. As an outgrowth of a larger software company, SmartRG needed to develop a positioning and key messages that differentiated it from larger, more established competitors. The task was to unify the vision of the company across the leadership team, and build consensus about how the company should grow in a fast moving and fluid category.
By positioning SmartRG as North American, more responsive, and more insightful into the requirements of mid-size telcos trying to reduce operating expenses, and leveraging it's heritage as a software company, SmartRG was able to create a viable platform on which to compete for new business.
After testing the strategy on the fly at a key partner conference, new branding, website, sales presentations, and collateral materials were developed.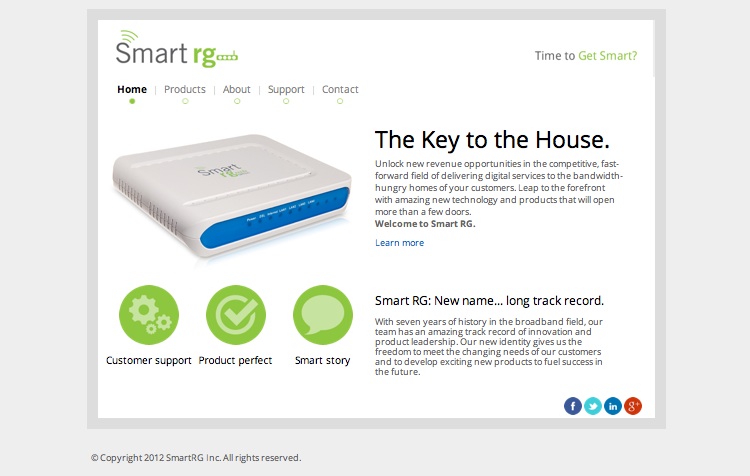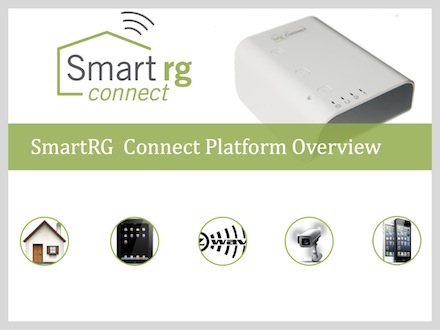 Manawa Networks
Manawa Networks is a managed I.T. solutions provider to mid-sized companies. A very competitive market, Manawa needed to upgrade it's online presence to be seen as a larger company and drive incremental sales from a new target.
The result from the strategy work was that the organizational strength was in the Associates who directly handled the Client accounts. By creating a more visual, human, and conversational brand, Manawa was more closely aligned to the vision of the leadership team, and differentiated it from the other technology based service companies.
The website was re-launched to reflect a more sophisticated look and feel for the company. The reasons for choosing Manawa Networks are clearly defined and enunciated. Additionally, by making heroes of the Associates, they are more engaged in the success and growth of their company.